World Water Week!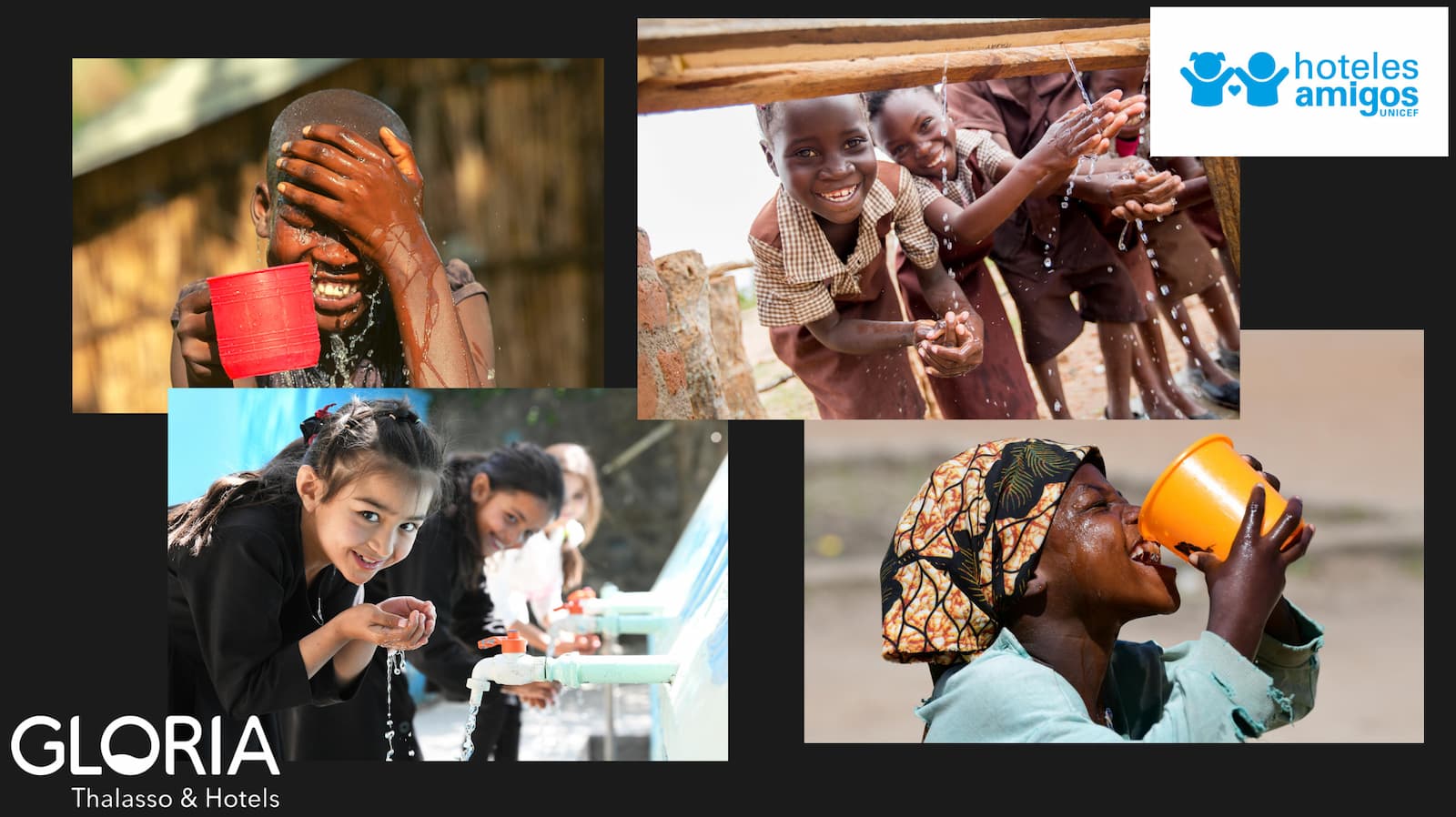 These days we are celebrating #WorldWaterWeek, a good time to remember that water is synonymous with life. This natural resource is essential for everyone, but especially to ensure health and development in children and that children can have a healthy and happy childhood.
From @gloriathalassohotels we are happy to belong to the #HotelesAmigos programme, an initiative of @UNICEF Spain in which, with the help of our clients, we help to combat the serious effects that the climate crisis is having on the most vulnerable children around the world.
Put your drop in during check-in to help make sure every child has the water and sanitation they need. Your trip can save lives 🌏💧
https://www.unicef.es/colabora/empresas/programa-hoteles-amigos
Categories: blog, corporate, hotels, Novedades, Sala de prensa, transparency
« Gloria Thalasso & Hotels, "18th Open Golf – XI Estanislao Mañaricua Memorial".
Gloria Palace Royal Hotel & Spa**** Sup. Has achieved Travelife Gold Certification »