Gloria Thalasso & Hotels receives the 2020 Travellers' Choice Awards
Gloria Thalasso & Hotels receives the Travellers' Choice 2020 awards in three of its hotels: Gloria Palace Royal Hotel & Spa, Gloria Palace Amadores Thalasso & Hotel, Gloria Ízaro Club Hotel, in its centres Thalasso Gloria – San Agustín and Thalasso Gloria – Amadores and in its Restaurant Gorbea.
These prizes have been awarded by the distinguished traveler review website TripAdvisor, which every year compiles the favourite sites of thousands of tourists and decorates them with this recognition. The Travellers' Choice 2020 are awarded to establishments that have received exceptional reviews and comments from visitors from all over the world.
Due to the situation we are experiencing, the chain is making even greater efforts to offer a dream holidays in a safe and quality environment. This is corroborated by the comments received this August on the platform, after the reopening of the Gloria Palace Royal Hotel & Spa on the 1st of this month, in which travellers claim to have spent a wonderful stay in which they have felt very safe from the first moment.
The chain is grateful for the appreciation of its guests for whom it strives every year to make them live unforgettable experiences. These awards are the fruit of a team that works together every day to provide the best possible service to its customers and of the quality that Gloria Thalasso & Hotels offers to all those who visit its establishments.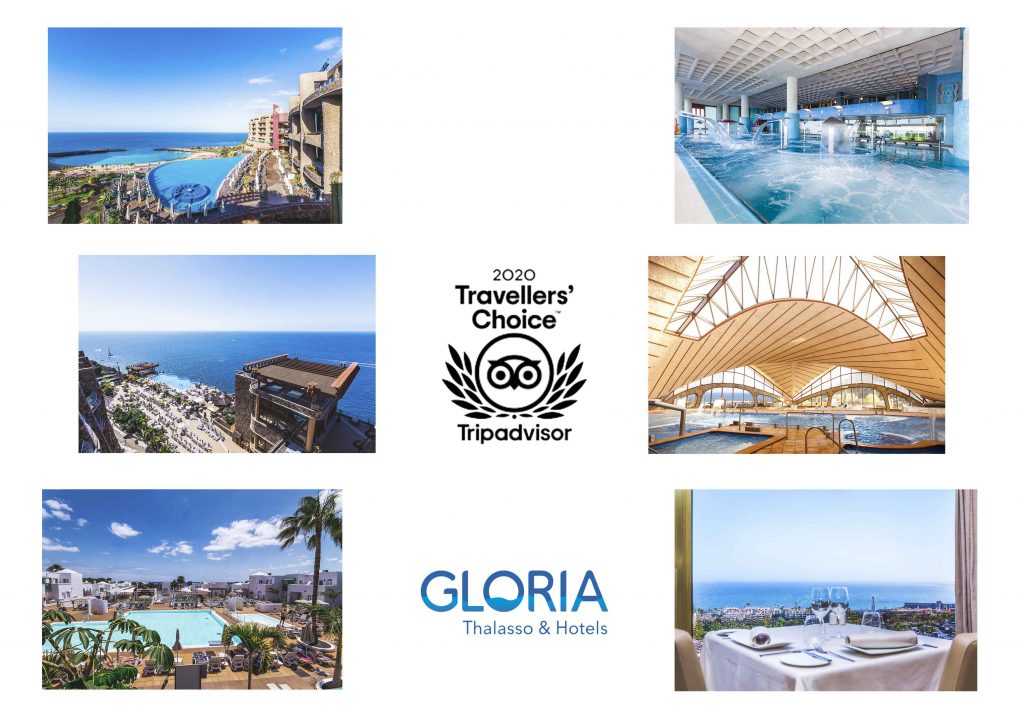 Categories: ¡Te interesa!, Novedades, Premios, Sala de prensa
« Gloria Palace Royal Hotel & Spa **** sup receives the first customers
TUI awards Gloria Thalasso & Hotels with its prestigious TUI Quality Hotel Award »